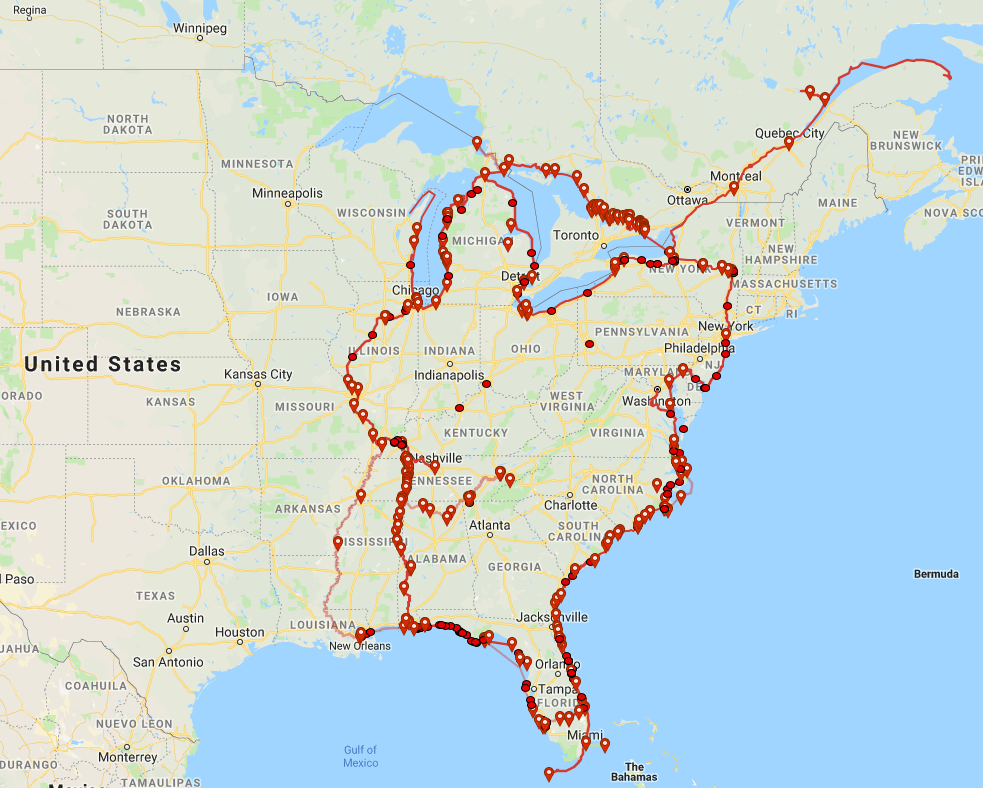 The Great Loop By Way of a C-Dory
July 24, 2019
It's not often we get play-by-play updates regarding adventures our C-Dory customers take, but when we do, we are captivated.
Enter in The Great Loop on L.T. Looper, a website updated by Dave Newkirk, an adventurous retiree with a 2018 23' C-Dory Venture named L.T. Looper under his feet and a drive to conquer one of North America's greatest journeys — The Great Loop.
The Great Loop is a system of waterways — some natural, some man-made — in the eastern United States with parts into Canada. The loop is an adventure through the Atlantic and Gulf Intracoastal Waterways, the Great Lakes, the Rideau Canal, and the Mississippi and Tennessee-Tombigbee Waterway. The entire loop is approximately 6,000 miles long and is not for novice boaters.
Read more about The Great Loop.
The website is updated regularly and covers everything from C-Dory ownership to accidents Dave has made (and learned from!) and everything in between. His tales from the water read as if your favorite uncle is telling you a story, that you've heard for the 75th time, but never bore of because it's packed with adventure, humor, and life lessons. Give it a read and follow Dave's journey through the Great Loop on his C-Dory.
*Image provided by Google Maps