C-Dory Gear Now Available
May 15, 2019
There's nothing quite like the wind in your hair, the salty air hitting your face, and the seemingly never-ending horizon calling your C-Dory to its happy place. You've done it. And you're darn proud too. You've got yourself a tough and rugged C-Dory and now the world is your oyster.
We understand the feeling. We're just as proud of our C-Dorys as our customers are. (Shout out to our loyal fan base at C-Brats.) And it must be noted that we always listen to our customers. We appreciate the feedback, suggestions, and testimonials we receive on a daily basis. You guys are simply the best. Have something to say? Tell us.
Due to an overwhelmingly large number of requests from our customers, we have launched our C-Dory store featuring hats, shirts, and jackets. These pieces are the perfect complement to a day out on the water fishing, drifting, and soaking in the surroundings.
Keep those rays off your noggin with a cap made from lightweight performance fabric that wicks sweat away. Be gone, sweat!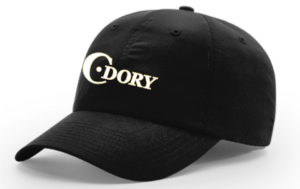 That feeling of crisp air on your skin is one of life's little pleasures. But let's be realistic here. That air can get super cold. And no one is trying to win a "let's see who can be cold the longest" contest. There are no winners in that game. Our soft shell jacket is lined with microfleece to help keep the chill at bay and is laminated with a film insert to repel water. This wind-resistant, water-resistant jacket is ideal for those chilly Spring and Fall days and Summer nights. And it looks good, to boot. Err…to jacket!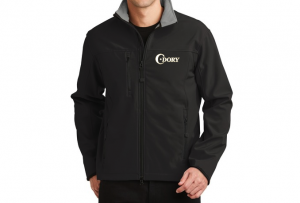 We've got several other items in our store as well. Check them out and represent your C-Dory pride on land and sea! If there's a specific item you'd like us to consider adding to our collection, contact us and let us know.